About Us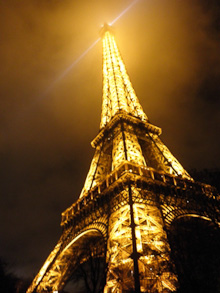 We are an Australian couple who fell in love with Paris in 1975 and have returned regularly since then.  Over the years we have come to enjoy and appreciate the 5th arrondissement as one of the areas of Paris that has retained a great community lifestyle and quality of life.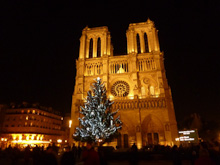 Our aim with Le Gourmand du Mouffetard was to present a real Parisian experience in an apartment that has all the comforts of home.  After years of renting other apartments in Paris we knew exactly what was required to make the perfect Parisian vacation apartment.  With our combined experience in architecture and interior design, we were attracted by the size, efficiency of layout, quiet bedroom, enormous rear terrace, and the stunning location in one of the best food neighbourhoods in Paris.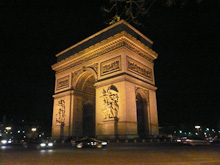 We have decorated and equipped Le Gourmand du Maubert to the same luxurious standard as Mouffetard.  In addition, the apartment offers a small bureau and separate WC as a bonus for greater flexibility.    The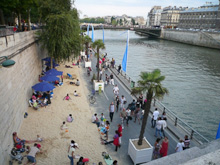 wonderful location of Le Gourmand du Maubert, on the Left Bank, adjacent to the Seine, directly opposite Ile St Louis, and its proximity to the delightful outdoor market at Place Maubert, provides the perfect base to explore Paris.   On summer evenings you can join hundreds of other Parisians enjoying a casual picnic on the banks of the river, watching the tourist river cruises floating past.
In both apartments you will find a copy of our personal Paris guide, full of interesting tips and suggestions to encourage you to discover extra layers of the City of Light.
"Your personal guide to Paris has been really handy and we went to lots of cool places…."
 Paul and Amy, Sydney