Museums and Galleries
There are so many museums and galleries in Paris, it's worth checking the papers and street posters to see what concerts and special exhibitions are on, particularly at the "Big" exhibition spaces such as the Grand Palais and Petit Palais.
Pre-booking of entry tickets
These days, particularly with "blockbuster" exhibitions at the major galleries and museums, it is essential to pre-book a ticket.  This can be easily done online either via the venue's own website, or from FNAC, www.fnac.com  This will avoid waiting in very long, slow queues, especially during winter and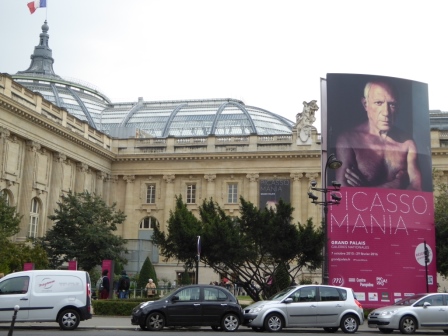 peak tourist seasons.  As well, major shows often sell out the entire season of a special exhibition via pre-sold tickets, even before the starting date.
Virtually all museums and galleries in France charge an entry fee, so a Museum Pass, La Carte Musées et Monuments, is a good idea as it saves money and time (queuing can sometimes take ages if it's a popular museum).
The pass can be bought from participating museums, monuments, major metro stations, and at the Espace du Tourisme Ile-de-France (Carrousel du Louvre 99 Rue de Rivoli).
A great Web-site to check out all this and more is: www.museums-of-paris.com  also at www.parismuseumpass.fr
Click the + to expand ⇓